Demystifying Design for Paper Piecing
6508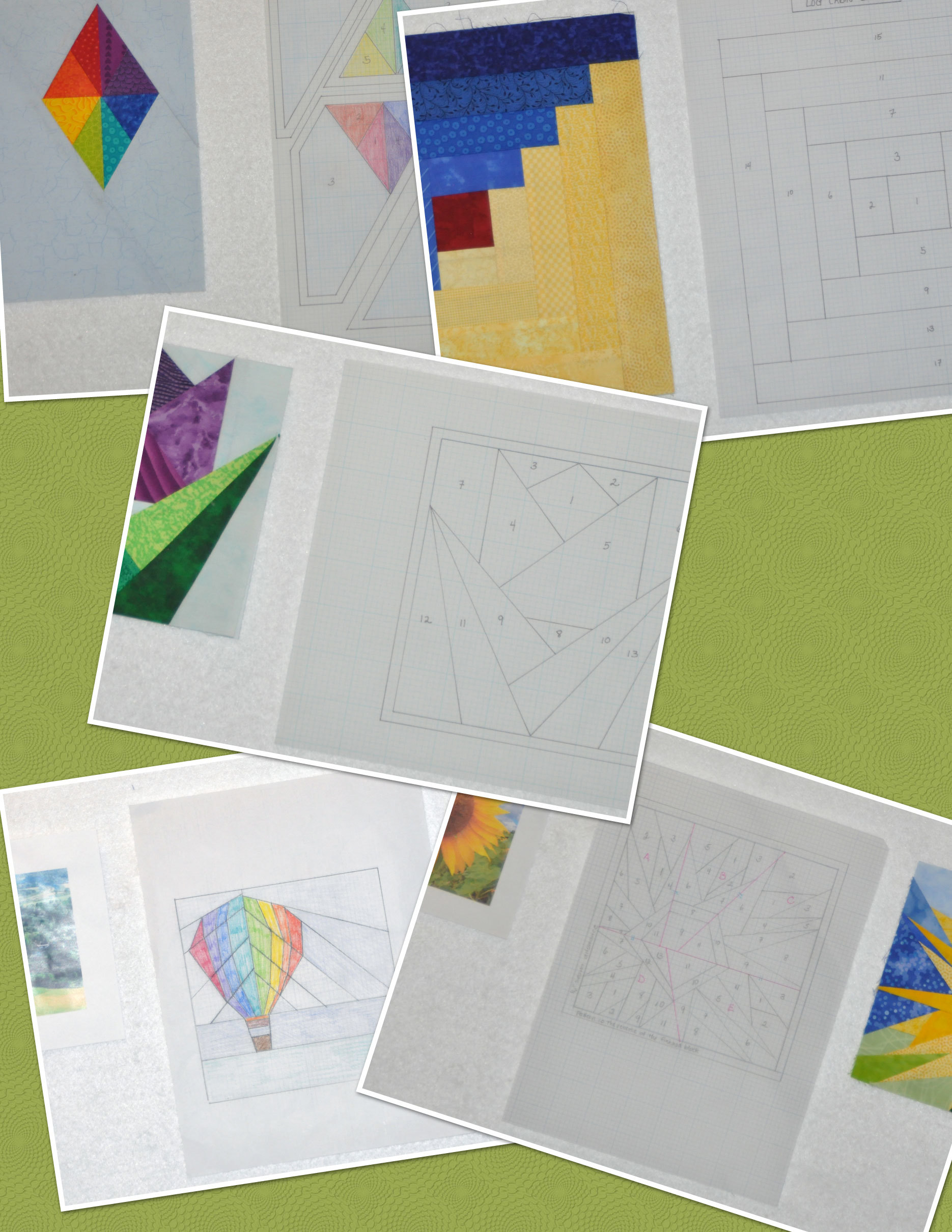 Saturday, July 20th
10:00am-4:00pm
Instructor: Dana Jones
Extreme angles, sharp points, precision piecing, easy patch cutting, one-of-a-kind images and more are all possible with paper piecing. In this design class, you'll learn how to create foundations for everything from traditional blocks to pictorial quilts. We'll start with foundation design for simple blocks — log cabin and flying geese — to more complex blocks — butterflies, flowers, animals and more. In the process, you'll discover when paper piecing is the best piecing process for you. Then you'll design a simple pictorial quilt working from a photo or drawing you bring to class. Whether you're new to paper piecing or an experienced paper piecer, this class is for you. Skills taught in the class will include:
•Determining the number of foundations needed.
•Numbering foundations for piecing order.
•Labeling foundations and marking them for joining to other foundations.
•Making templates for cutting patches for on-grain piecing and efficient use of fabric.
This is a technique class but you will take home log-cabin and kite blocks, foundations for several more blocks, and a design for a quilt that is uniquely yours. We will do some in-class stitching in addition to pattern drafting.
A $10 supply fee is payable in class. This covers template plastic, 1/8" x 1/8" vellum graph paper, foundation and fabric for log cabin block, and sketch pad drawing paper.

---
Gather 3 friends, tell us what you want and you can even choose from the teachers and then email us! Have something specific in mind? Let us know and will have an instructor call you to arrange a private lesson!
You can now sign up for classes online! For Class Descriptions, and a list of all of our classes currently being offered, visit our Classes page!