Just In Time - A Marie Bostwick Event
6491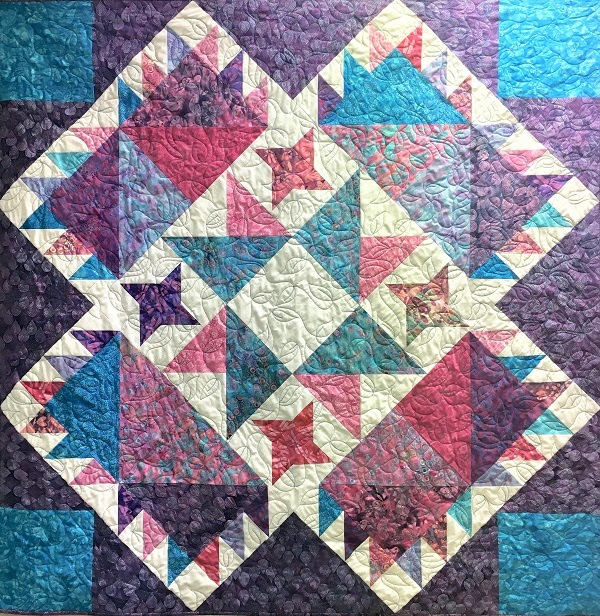 Just In Time, A Marie Bostwick Event


Participants in this event will meet at Holly's Quilt Cabin on 4 Saturdays:
January 19th, February 16th, March 16th, and April 20th.
Each session will be from 9:00 am - 1:00pm


Holly's has put together a fun experience for you! Marie Bostwick is a renowned writer, quilter and pattern designer. See her website at www.mariebostwick.com. Our four part event is based on her latest pattern, "New Beginnings", and her latest novel, "Just in Time". During the four sessions participants will complete a beautiful quilt, learn new quilting skills, share insights about her novel "Just in Time", build new friendships and have some fun. During the last session we will meet Marie via FaceTime to talk about her book and experiences as a quilter. Come and join us!

You should have some basic quilting skills related to cutting fabric and being able to sew straight seams. This is perfect for the quilter who would like experience and help with sewing triangles.

Each meeting will consist of:
- A quilting lesson on tools, techniques and general quilting skills
- Time to work on your quilt with support from staff members
- A brief book discussion


To prepare for the first session, read chapters 1-15 of the novel. You will also need all the materials on the supply list and the fabric kit.


The $110 cost includes:
- Quilt kit including all the fabric for the top of the quilt
- Pattern for the quilt, New Beginnings
- Marie's novel, Just in Time
- Class instruction
- Work time with teacher support
- Face Time with Marie Bostwick (final session only)


Cost of the event is $110 which includes the fabric quilt kit, the pattern, and the novel "Just in Time". The novel and fabric kit are non-returnable, so if you need to cancel your registration, you will be credited $25 (the class fee) and will still receive the quilt kit and the novel.
---
Gather 3 friends, tell us what you want and you can even choose from the teachers and then email us! Have something specific in mind? Let us know and will have an instructor call you to arrange a private lesson!
You can now sign up for classes online! For Class Descriptions, and a list of all of our classes currently being offered, visit our Classes page!