Shoe Business
6501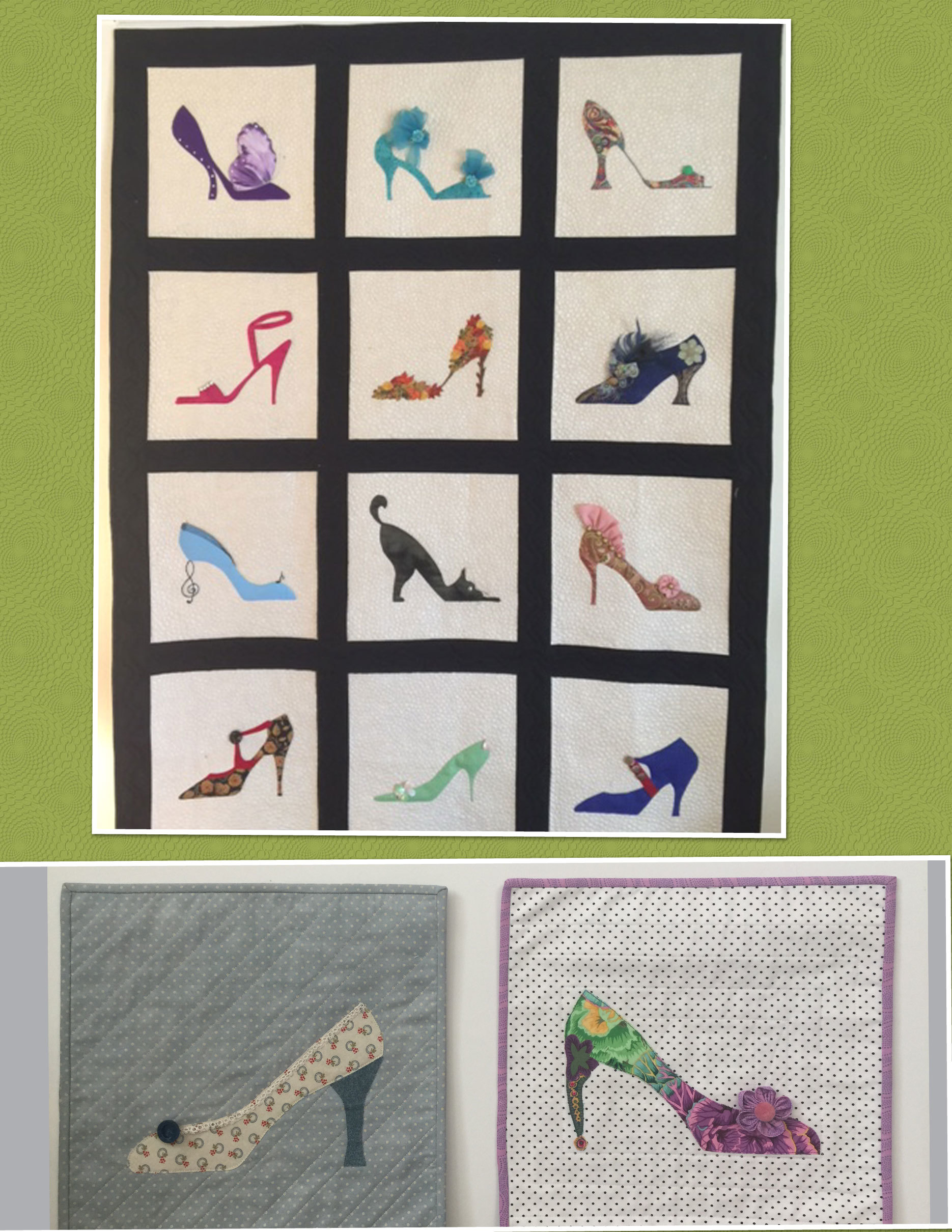 Saturday, June 8
10:00 am to 2:30 pm (1/2 hour for lunch)
$45
Instructor: Katie Shannon
Have you always just loved fun shoes? Then make your own using Misty Fuse, a lightweight fusible. You will also learn how to make your own template. Use your creation as a small hanging or to place in a larger quilt.
---
Gather 3 friends, tell us what you want and you can even choose from the teachers and then email us! Have something specific in mind? Let us know and will have an instructor call you to arrange a private lesson!
You can now sign up for classes online! For Class Descriptions, and a list of all of our classes currently being offered, visit our Classes page!