T-Shirt Quilts
50289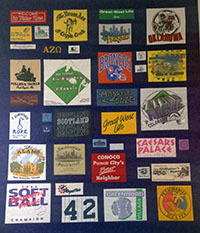 Monday, March 4th
10:00 to 4:00
Instructor: Carolee Miller
Do you have a drawer full of T-Shirts that you have thought about turning into a memory-quilt, but haven't been sure how to proceed? Carolee will guide you through materials, techniques, placements, sashing, etc.
'Due to the limited size of this class, please call the store at 720-529-9659 to register'
---
Gather 3 friends, tell us what you want and you can even choose from the teachers and then email us! Have something specific in mind? Let us know and will have an instructor call you to arrange a private lesson!
You can now sign up for classes online! For Class Descriptions, and a list of all of our classes currently being offered, visit our Classes page!